A Sample of the Industries that we Support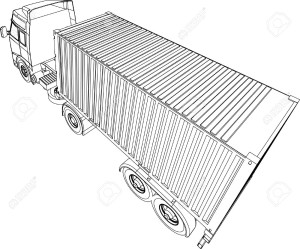 The Self Storage industry is very versatile; it serves customers from overflowing closets and garages to economically priced business storage.  Units can be rented from days to years, from lockers to portable containers dropped off at your address and moved to another location of your choice.
The Container Industry has evolved from the large metal ocean transport containers to portable personal one room size boxes.  This industry provides short term storage for retail customer's expansion and varying inventory needs, contractor storage and portable storage and mobile storage for personal to industrial demands.
The Recycling Industry encompasses everything from refuse to clothes and cooking oil.   The recent emphasis on the environment and personal and financial incentives for going Green have expanded the scope and volume of this industry.
The Newspaper and Media Industry have numerous locations in downtown, retail and commercial areas to be competitive and available to their customers.  These locations during nonworking hours have a big potential for theft.
The Vending Industry encompasses food and beverage machines, car washes, clothes washers and dryers, luggage carts, safes in beach umbrellas and more.
Every industry and business from store front shops to multi acre factories needs security and uses locks.
Chinrose International is an approved manufacturer of several National Stock Numbers (NSN's) by the U.S. Government for Laminated Steel and Laminated Brass Padlocks.   We are also an approved supplier of Thermal Encased Laminated Padlock and Resettable Laminated Steel Combination Padlocks.
One of the many services the Locksmith Industry provides their customers is the ability to pin locks to match existing keys
The Trucking Industry is significant buyer of padlocks.  We have all seen the padlocks on the roll up door of trucks on the road.
Schools and Universities use a variety of locks from gates and containers to lockers.  The Master Keyed Rotary Combination Padlock was developed specifically for schools and universities.  This lock allows school personnel to open all locked combination locks.
The standard Brass and Laminated Steel Padlocks are popular with schools in both keyed different and keyed alike.