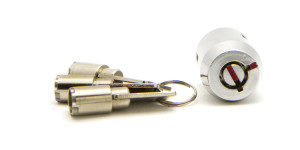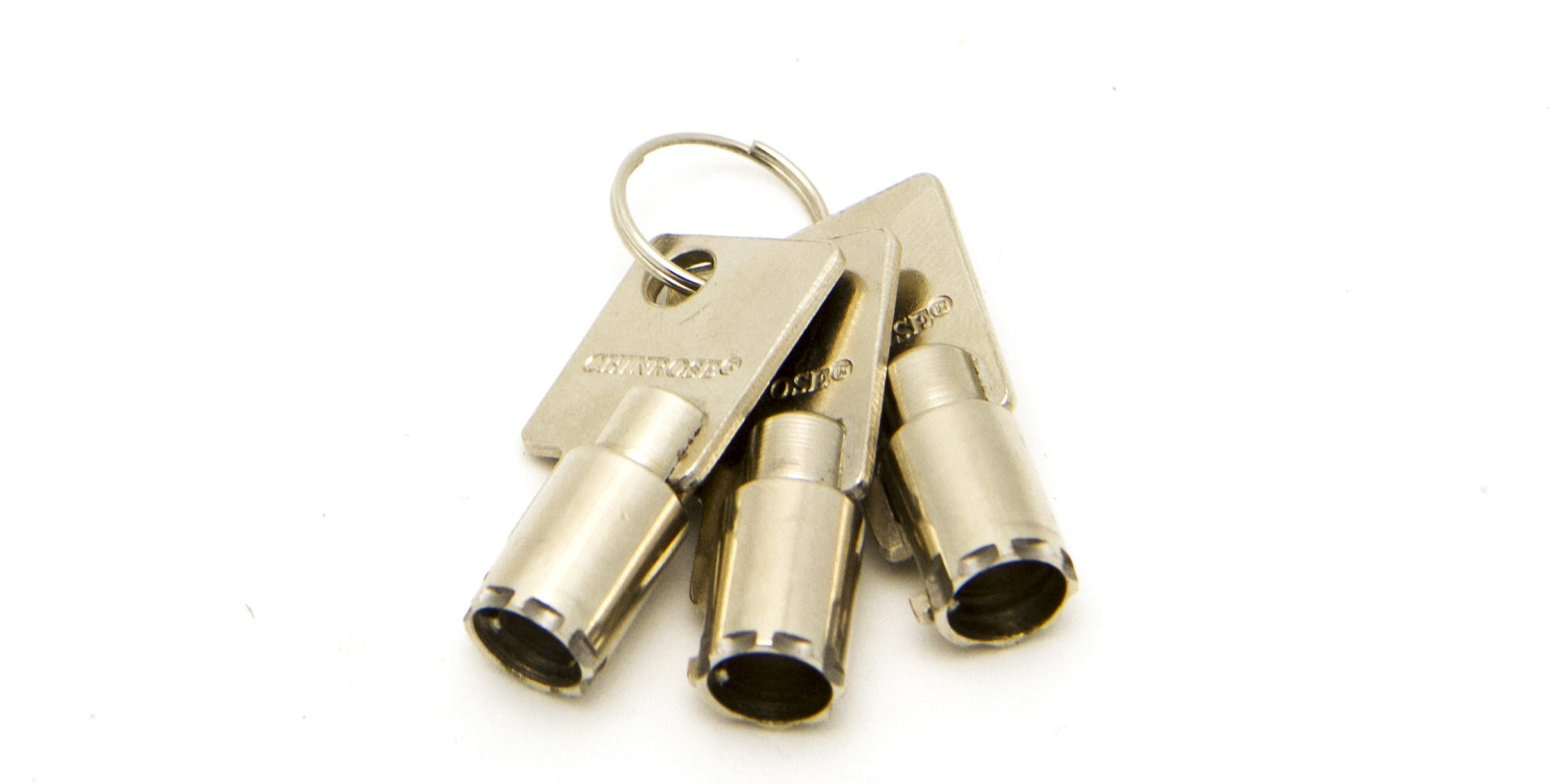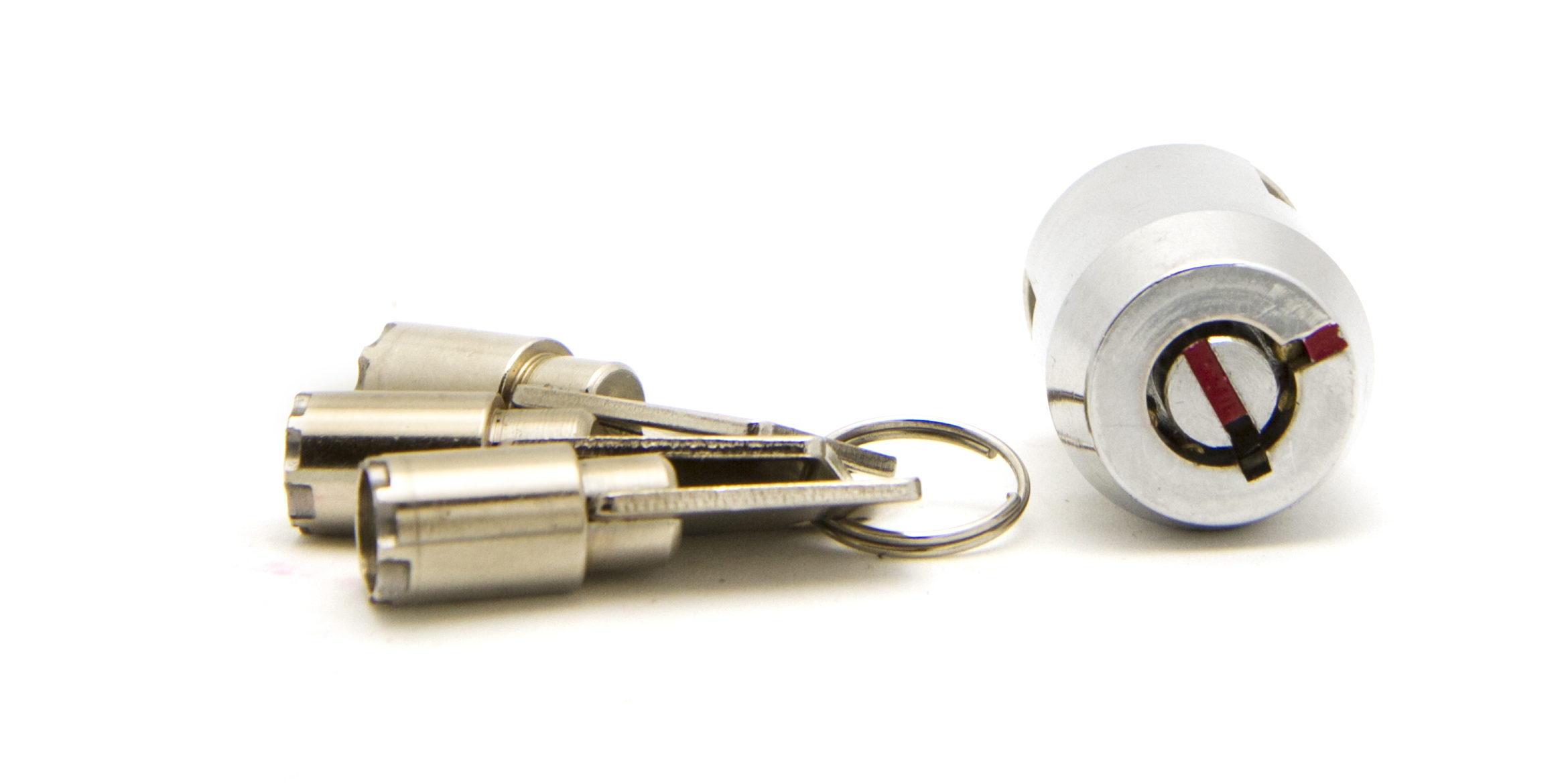 The Cylinder Lock is an extra security lock.  The lock body is chrome plated on solid brass.  There is no shackle eliminating the potential for cutting, sawing or prying.
The lock is available in 3 sizes, 11mm (Short Mill), 17mm and 19mm.  The correct size is determined by the door and the hasp.
Most common is the tubular key which is difficult to duplicate.  The tubular key also offers a lockout function.
The operator is provided a special key that will lock out or override and prevents the key from opening the lock.
The standard keyway with a 5 pin cylinder is available in the 19mm size.
Red and Yellow nylon body cylinder locks are available in keyed alike with a standard keyway. Management & Audit Locks
Specifications
| | | | |
| --- | --- | --- | --- |
| Item # | Pins | Length | Key Style |
| CL11 |   7 | 7/16"(11mm) | Tubular |
| CL17 |   7 | 11/16"(17mm) | Tubular |
| CL19 |   7 | 3/4"(19mm) | Tubular |
| CLF19 |   6 | 3/4"(19mm) | Flat (Standard) |
| CLO |   -- | -- | Tubular Overlock  Key |
Product Features:
Chrome on Solid Brass Body
7 Pin Brass Cylinder
Shackless design provides protection against cutting, sawing and prying
Customization Options:
Twin Pack available in CL19 Keyed Alike
Private Label
3 Mill Lengths Available
Flat key available in the 19mm size
Available in Blister Packages for Retail Sales
Best Used For:
Self Storage Roll Up Doors
Garage and Shed Doors
Trucks and Transportation Containers Roll Up Doors
Commercial, Industrial and Storefronts